Farewell Festival Hall
Yes it's a festering hole, but it's our festering hole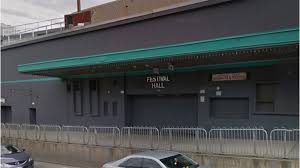 News this week that Festival Hall is to be knocked down and replaced by apartment towers has caused considerable distress among Melbourne's music community, despite the fact that many of us have long advocated for its demolition. It wasn't nicknamed 'Festering Hole' for nothing.
Predictably, the news provoked outrage from heritage nuts, but mainly it prompted an outpouring of weepy nostalgia from ageing rock fans. Venues spring up and get knocked down or re-purposed on a regular basis; some of them are missed, such as The Palace and The Seaview Ballroom, while some remain largely unlamented, such as The Entertainment Centre – the former Olympic swimming pool which is now part of Collingwood's training complex.
Festival Hall, however, holds a special place in the hearts and minds of Melbourne's music fans, mainly because it is the venue where many of us saw our first gig. The fact that it is a largely awful venue with poor sound, sorry sightlines and overzealous security doesn't mean we don't love it and won't miss it. Yes it's a festering hole, but it's our festering hole. More than that, it's our musical Alma Mater.
Rock royalty and wrestlers
The name Festival Hall is anachronistic in itself. Essentially a glorified shed, it is painted a shade of slate grey that would look too gloomy even for a prison. It occupies an unprepossessing site on a freeway exit ramp in an unfashionable industrial wasteland on the edge of the city, just around the corner from the Melbourne Remand Centre. In other words it's the last place you would ever hold a festival.
That said, it is Melbourne's most enduring music venue and has hosted everyone from The Beatles to the Bay City Rollers, Bob Dylan to Bob Marley; Shirley Bassey to Shirley Strachan, Sinatra to the Sex Pistols, The Strokes to Leo Sayer; Kanye to Crowded House, Lou Reed to Liberace, Johnny Cash to The Clash; Queens of the Stone Age to Queen and REM, Radiohead and Red Hot Chilli Peppers. Plus local legends Sherbet, Skyhooks, Acca Dacca and Cold Chisel, as well as Kiwis we call our own Split Enz and Lorde. In fact of rock and roll royalty, only Bowie, the Stones, Prince and Elvis didn't play there – Presley that is, Costello certainly did.
My earliest memory of Festival Hall is watching World Championship wrestling on television with Haystacks Calhoon, Killer Karl Cox, Brut Bernard, Larry O'Dea, Mario Milano and the Golden Greek, Spiros Arion. My first experience was when Mum and Dad took the family to see Andy Stewart, a Scottish singer who was famous for his vast wardrobe of kilts.
Hits and Misses
Festival Hall wasn't the venue for my first rock gig – that was Dallas Brooks Hall to see Talking Heads – but it was the venue for my second gig; a Frontier Touring Company all-Australian line-up with The Angels, Cold Chisel, Flowers (Icehouse), The Boys Next Door and La Femme.
My main interest was in seeing The Angels and The Boys Next Door – two of my favourite bands at the time. It was 1979 and I was under 18, so this was a rare opportunity to see these bands at an all-ages venue. The Boys Next Door were previewing material that would eventually turn up on their Hee-Haw E.P, a discordant little gem of Australian music. My main memory is of Nick Cave barking and neighing and generally impersonating barnyard animals while thousands of Chisels fans hooted their disapproval. It was a triumph! Nick Cave would eventually play the same stage to somewhat more general approval more than 20 years later.
Another show from a similar era was Fleetwood Mac – probably the Tusk tour.  I had my first cigarette – a Kent – at North Melbourne station before the show and was dizzy for large parts of the evening. There was a large tent on the side of the stage to which band members would periodically retreat for extended periods. Only Lindsay Buckingham played the entire show. I don't know what the rest of them were doing inside that tent, but I suspect it was at the other end of the drug spectrum to my Kent cigarette.
I've seen lots of other bands play there over the years: REM, The Police, Radiohead, Ian Dury & The Blockheads, The Motels, The The, PJ Harvey, Pixies, Garbage, Pulp, Morrissey and Madness, to name just those that come easily to mind. But I have just as many regrets about bands that I've missed: The Clash, Bob Marley & The Wailers, XTC and Magazine.
"Just a big shitty club"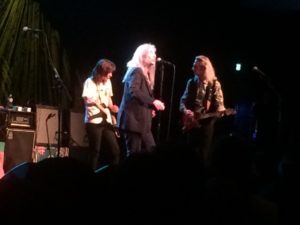 The very insalubrious nature of the venue means that it suits certain performers. In 2017 Patti Smith played a series of shows at Hamer Hall, the plush comfort of which I thought entirely incompatible with her particular brand of brash punk. It is far too refined a venue for someone who might perform songs called Rock 'n' Roll N***** and Piss Factory. So when she announced a Festival Hall show with Courtney Barnett – to be her last ever show in Australia, my friend John and I picked up tickets. The grime of Festival Hall's drab decor and the venue's flat acoustics were far better suited to someone who began their career at CBGBs. A point Patti herself acknowledged when she referred to the venue, affectionately, as "just a big, shitty club". Of more than 50 gigs I attended last year, Patti Smith at Festival hall was by far the best.
Overall, the most memorable gigs I saw at Festival Hall were REM in 1989 on their Green tour, with The Go Betweens supporting, and Radiohead's OK Computer tour of 1998. My friend Lachlan nominates The Cramps as the best gig he saw there.
Among the best Festival Hall moments I've witnessed are Elvis Costello and the Confederates in 1987 playing I Want You to produce a veritable 'pin-drop' moment, and in 2013 a brawl erupting between a dozen or so adults who fought for 30 minutes over possession of a shirt Morrissey had tossed into the crowd.
Watching The Strokes in circa 2012, a young girl approached me and asked if she could stand in front of me because some bloke had been groping her during the show. Naturally I assented, but I wasn't sure whether to be flattered that she saw me as her protector, or depressed that she thought I was so old and harmless that I was beyond groping her.
Renewal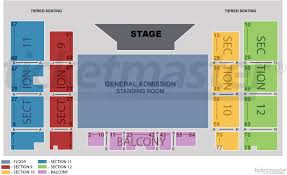 Like taking your kids to the footy or to see Captain Cook's cottage, it is a rite of Melbourne parenthood to take your children to a gig at Festival Hall. A few years ago I took my son Oscar there for his first gig, Vampire Weekend, and just last year I accompanied my other son Declan to see The Wombats.
We may be the last generations who will get to experience that bond, but the next generations will create new rites of passage and new traditions. And hopefully for them there will be better acoustics and more accessible parking.
Much is being made of Festival Hall's place in Melbourne history. There are of course objectors to the development plans, but whingeing about knocking down old buildings is as much a Melbourne pastime as going to Festival Hall. Memories are not made of bricks and mortar – or whatever pre-fabricated fibro chipboard was used in the construction of Festival Hall – and do not bestow architectural eminence on a building; that's what decking and gargoyles do.
The building we now know was itself rebuilt after a fire partially destroyed the original in, 1955. So it's not as if we're losing a 100 year old architectural wonder. Perhaps the best reason to preserve the building is that its original architect was John Wren – Melbourne's original underworld figure – but then, as the design of the building amply attests, he is no relation to Christopher Wren, and Festival Hall is not exactly St Paul's Cathedral or the Royal Naval College in Greenwich.
Sure, many of our collective memories are trapped inside Festival Hall's fetid interior, which perhaps explains the shoddy acoustics, but in the end our memories are not of the venue itself, unless we're stuck in some dystopian nightmare, but of the bands we saw, the friends we went with and the experiences we enjoyed. We don't need a landmark for that and besides, there's a lot to be said for renewal – in both rock 'n' roll and architecture.