David Bowie Tribute Round-up
"So inviting, so enticing to play the part"
With the Brit Awards announced this week, we come to the end of the music awards season, and hopefully, the end of the Bowie tribute season.
Don't get me wrong; I love Bowie. Possibly I love no musician more. Even some of my family members suspect that Bowie figures higher in my pecking order than they do. I have all of his albums; in most cases I have a copy on vinyl, cd and download – this is my contingency plan to ensure ongoing Bowie availability should some mysterious audio format virus strike the world. Plus I have several compilations and a few live bootlegs.
I saw him perform on his 1983, 1987 and 2004 tours of Australia; in 1987 I went to three of four nights at Kooyong. And I still haven't quite forgiven my mum for not letting me sleep out at the MCG to get tickets to his 1978 show. Sure, I was only 14 at the time and as it happened, many of those who did sleep out were ambushed and bashed by skinheads, but that is hardly the point.
Under the influence of my friends Mark and Phillip, I became a Bowie fan. I may not have dyed my hair to a Bowie hue, but I smoked Gitanes because Bowie did.
Bowie continued to be a major connection with subsequent friends, David, Dino and ultimately my wife, Angela, as I continued through the several stages of fandom from aficionado to tragic. I even liked Tin Machine and while some may disagree with my assertion that they were the precursor to grunge, showing that Bowie was again ahead of the pack, then most people would at least concede that the two Tin Machine albums are far superior and came as a blessed relief after the two Bowie albums that preceded them; Tonight and Never Let Me Down.
I visited the David Bowie Is… exhibition twice, I still wear t-shirts bearing his image, and at the time he died I was awaiting delivery of my pre-ordered clear vinyl edition of Blackstar. Apparently these were selling for close to $1,000 on eBay in the days after his death – my friend John advised me to strike while the grief was still strong.
In any case, I'm comfortable with my Bowie fan credentials; I may not be the most avid, have the most memorabilia, or dress up as him, but when I heard that he'd left a fortune of approximately $100 million on his death, I was happy in the knowledge that I'd contributed my fair share.
Bowie's death seemed to resonate with people and affect them quite deeply – more deeply than you'd necessarily expect for an avant-garde rock artist who had been out of the public eye for the best part of a decade. Perhaps because his death came out of nowhere, or perhaps because his career was so varied that he connected on some level with people across different generations. Everyone, it seemed, felt the need to publicly declare their grief and celebrate his career.
The tributes came from the public as well as from collaborators Iggy Pop, Brian Eno and other fellow musicians – even Kanye West tweeted a tribute without any reference to himself – world leaders, the international space station, the Archbishop of Canterbury and even the Vatican.  A constellation of stars was named in his honour – to go with the genus of spider that already bares his name – and I wouldn't be surprised to learn that a UN resolution was passed in his honour or that a momentary truce was declared in Syria.
Inevitably of course, the industry felt the need to pay musical homage, from epic productions at award ceremonies to concert halls, street parties and small tributes to tiny crowds. They ranged from well-known artists to the obscure and of course the quality varied from the classy to the cringe-worthy and the just plain crap. You have to take into account that many of them were hastily arranged with minimal rehearsal time, but I sat through some of those posted on YouTube so that you don't have to.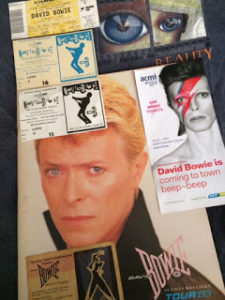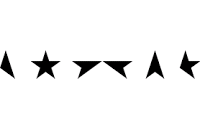 Lady Gaga at The Grammys – The most widely anticipated tribute was at the Grammy award ceremony, where Lady Gaga, Nile Rogers and a cast of thousands performed a tribute to either Intel or Bowie – it was hard to tell. They performed a medley of 10 Bowie songs in just over six minutes. You do the math – it was not so much a medley as musical speed dating. Under Pressure was represented by just seven notes of the bass riff.
The songs were Space Oddity, Changes, Ziggy Stardust, Suffragette City, Rebel Rebel, Fashion, Fame, Under Pressure, Let's Dance and Heroes.
Lady Gaga was certainly energetic and did her best, and there were some good ideas: lighting effects providing the make-up and a moving piano, but the problem was the concept – trying to cram his entire career plus a couple of costume changes into a few minutes. Sometimes less really is more.
Interestingly, of the 10 songs the Grammys decided best represented Bowie, not one of them was ever even nominated for an actual Grammy award. Bowie received 10 Grammy nominations in his lifetime, but the first didn't come until 1984. He only won once, and that was for the video, Jazzin' for Blue Jean, which almost all Bowie fans agree was the nadir of his career. He never won for his music.
When you consider all of those groundbreaking genre-bending albums Bowie made between 1971 and 1980, the Grammys didn't acknowledge any of them in their day. Not one of them! He did win a lifetime achievement award in 2006, but that is the Grammys way of saying, 'Oops, we seem to have overlooked you when you were actually creating music'…here, have this.'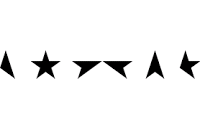 Lorde at the Brit Awards – This was better than the Grammys – largely because they performed a song in its entirety. They still did a medley of eight songs, but it was instrumental with the focus on video footage of Bowie. Similar to the Grammys, the songs were Space Oddity, Rebel Rebel, Let's Dance, Ashes to Ashes, Ziggy Stardust, Fame, Under Pressure and Heroes. This performance had the advantage of featuring Bowie's actual touring band – including Mike Garson, Earl Slick, Gerry Leonard and Gail Ann Dorsey. Plus the fact that there were no vocals meant the change form song to song wasn't quite as jarring. Then Lorde joined the band and performed Life on Mars.
Lorde was magnificent; confident, poised and assured in her own interpretation of the song. She even seemed to giggle at the line about Mickey Mouse growing up a cow, as if she'd never heard it before.
It is interesting that both award ceremonies chose women to interpret his songs. It would have been good to hear Lady Gaga given the same opportunity as Lorde to interpret one song properly. However, we can at least be thankful that the ARIAS were held before Bowie died, sparing us an embarrassing Australian tribute. Not that there couldn't be good ones – see Sarah Blasko below, but you just know they'd get someone naff.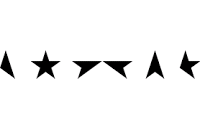 Bruce Springsteen – on the opening night of The River tour on 16 January, Bruce talks about the support Bowie gave him early in his career, and how he caught a Greyhound bus to meet up with Bowie on his Diamond Dogs tour. He then rips into the Rebel Rebel riff and plays a rousing no nonsense rendition with his band.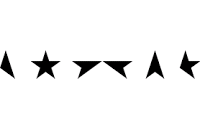 Jon Bon Jovi – performs a sprightly version of Heroes with fiddle and honky-tonk piano accompaniment. I didn't think it was possible to make this song sound anything less than profound and stirring, but Bon Jovi goes beyond that and makes it sound rat-arsed ordinary. Like a Bon Jovi song in fact.
What makes it worse is that he appears to be playing it at some sort of sales conference, or dentist's convention, if the banners behind him are any indication. Given his impressively youthful looks, perhaps it was a conference for an anti-ageing serum. I felt positively unmoved upon hearing this tribute, so it is highly recommended if you want to wind down the grieving process.
There is, however, a connection between Bowie and Jon Bon Jovi. I remember sleeping out with Angela in Lonsdale Street to get tickets to Bowie's 1987 concerts – yes, those were the days when your dedication and the seat you got was measured by how long you were prepared to sleep on the footpath. We got second row. The Bowie fans were lined up outside the Comedy Theatre Box Office, while around the corner there was another large contingent of fans – all girls – waiting outside the Regency Hotel where Bon Jovi were staying. Sorry, that's it, a boring story perhaps, but it is still more interesting than Jon Bon Jovi's tribute.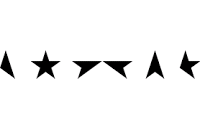 Elton John – is performing a private concert at the Wiltern Theatre in Los Angeles on 13 January 2016. The clip on YouTube picks him up thanking Bowie for what seems like an introduction to a good sound engineer. He then performs five minutes of meandering piano tinkling that might or might not be Space Oddity, before launching into his own Rocket Man –– so it was really more of a tribute to himself rather than to Bowie. But that's Elton. It should be noted that Bowie turned down his knighthood – not so Sir Elton. We should just be thankful that this tribute wasn't as nauseating as his tribute to Princess Di.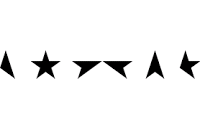 Madonna – in the days after Bowie's death, Madonna was perhaps the most vocal in declaring what Bowie meant to her and what a profound influence he was, so it is hard to understand how she managed to put together such an embarrassing shambles of a tribute. Performing her Rebel Heart tour in Houston, Madonna berated the audience saying, "if you haven't heard about David Bowie then look him up motherfuckers."  So touching, so condescending. Remember when she lived in the UK and started to sound like she'd been raised on a home county manor, well now she sounds like she's straight outta Compton.
She performs an unwieldy, off key version of Rebel Rebel as her skirt tumbles off her to reveal a shorts jumps suit. With a heaving, undulating bosom like a Carry On wench, she jumps and struts about unsteadily, providing unwelcome gusset shots to the unwitting people in the front rows, all the while exhorting the audience to "come on!" At the conclusion of the song, which ends with her in mock collapse on the floor, she jumps up and shouts, "That's how we do it motherfuckers!" It's not how Bowie did it. He had style.
She then favours the audience with a lecture on Bowie's importance. Among his many attributes she includes that he 'opened the door for transgenders'. Okay, so he wore a dress for five minutes in 1972, I'm not sure that's quite the same thing as ushering in gender reassignment surgery, but hey, transgender is the new zeitgeist, so Madonna is just after easy applause here.
There is also a wonderful Life of Brian moment when she is congratulating herself on being 'different' and asks of the audience in that rock and roll call and response way, "Is it okay to be different?"
"Yeeeees!" comes the response, proving that none of them are.
"Yes motherfuckers" she shouts, holding out the mike so that the audience know it's their turn.
"Yes motherfuckers" they shout back in unison
"I said Hell yes motherfuckers" she shouts again.
"I said Hell yes motherfuckers" they replied, with a little less unison this time.
"It's okay to be different motherfuckers" she shouts again
"It's okay to be different motherfuckers" the crowd respond, their collective voice now growing much more ragged.
Calming down she added condescension to insult, saying "You don't understand, he fucking blew my mind."
Far from a tribute, I thought this was disrespectful to Bowie and her audience. This performance put me off not just Madonna, but Houston, and I've never even been there. If I had a ticket for her Rebel Heart tour that is about to hit Australia, I'd probably tear it up now.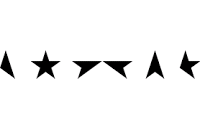 EL VY with Jon Batiste and Stay Human – EL VY, the side project of Matt Berninger from The National and Brent Knopf from Menomena and Ramona Falls, teamed up with Jon Batiste and Stay Human, the house band on the Late Show with Stephen Colbert, to perform Let's Dance. I like the choice of song here – not Bowie's best necessarily, but one of his best known, and a song that sends a signal of celebration. Perhaps weirdly, for a band consisting of 16 people (EL VY – 4, Stay Human – 7 plus a 5 piece string section) it sounded a bit empty, but then they would only have had a day's rehearsal at most. Having said that, it was a very polished performance with Berninger, one of the few singers with the requisite style and baritone to do Bowie, in good voice. As is his wont, he looked downwards and grasped the mike tightly, as if he's strangling it, while the Stay Human crew bopped about round him. It even featured a sort of tambourine and tap solo from one of the Stay Human players, while another added a nice sax solo to conclude the song. Put on your red shoes and dance the blues indeed.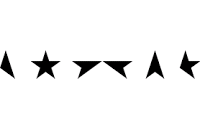 Ewan McGregor – As part of a Bowie tribute at the Roxy Theatre in Los Angeles on 8 February 2016, Ewan McGregor joined the band to sing Heroes. It's actually a pretty good performance too. There's a precursor to this one – McGregor sang part of this song during the film Moulin Rouge, plus Bowie appeared on the soundtrack to that film singing Nature Boy. This one should be easy to find on Youtube as the version I watched features the raised iPhones of hundreds of other people filming it.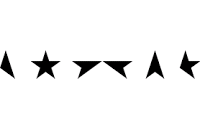 Gary Oldman – At the same concert, another British film luvvie, Gary Oldman, performs The Man Who Sold The World and duets with guitarist Jonathan Clarke on Sorrow. Oldman's reading of The Man Who Sold The World is excellent apart perhaps from the 'woh oh's' at the end. It's no mean feat to cover both Bowie and Kurt Cobain and pull it off, but then Oldman is one of the best method actors in the world – if anyone can channel Bowie, he can.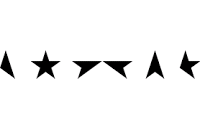 Nirvana and Beck – Beck joined Krist Novoselic and Dave Grohl to perform The Man Who Sold The World at a pre-Grammys function. An accomplished and respectful, if uneventful, version, though Beck nailed the 'woh oh's'. Perhaps could have been improved with Lady Ga Ga's walking piano, but otherwise, it lost nothing by discarding all the excesses of the official Grammys tribute.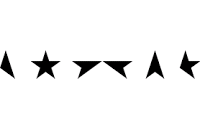 Red Hot Chilli Peppers – This footage of RHCP performing Starman suffers by simple virtue of having been filmed from some distance at the sort of massive amphitheatre where they play. I'm not a particular fan of the Chilli Peppers, i.e. I prefer Starman to every single one of their songs, but they do a pretty good version here. The guitarist, who according to Wikipedia is now Josh Klinghoffer (yes, that's how little I know about them), is not quite Mick Ronson, but then, who is? However, given Anthony Kiedis' moustache and white singlet combo, he is clearly trying to channel Freddie Mercury so perhaps Under Pressure might have been a better choice.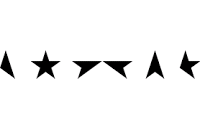 Rick Wakeman – pays tribute on BBC Radio 2 by talking about recording Life on Mars and then simply playing it on piano with no vocal. The absence of the vocal is particularly poignant given the circumstances, and the performance is given additional gravitas by the fact that it was Wakeman who played on the original recording.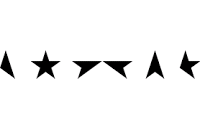 Sarah Blasko – recorded Life on Mars in the JJJ studios as part of the Like a Version series, where performers cover other artists' material. In comparison with Wakeman's virtuoso playing in his solo tribute, the keyboard playing on this one sounds like basic chord plonking. However, you can hardly blame someone for not being as dexterous across the keys as Wakeman, after all, he did have the advantage of recording the song with the composer. Also, in defence of Blasko's keyboard player, unlike Wakeman, he probably doesn't have in his discography a prog rock opera as ridiculous as The Six Wives of Henry VIII or Journey to the Centre of the Earth.
That aside, Blasko's extraordinary emotive vocal is where this tribute grabs you. It's the best vocal version of the song I've heard other than Bowie's own. If someone is going to represent Australia in the Bowie tributes, I want it to be Sarah Blasko. It was perhaps more intimate than Lorde's version, but performing in front of two people in a radio station rather than thousands at the Brit Awards will help with that. What I'd like is to hear Sarah Blasko singing Life on Mars accompanied by Rick Wakeman.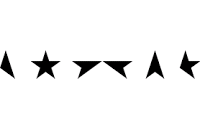 Melissa Etheridge – relays an anecdote about meeting Bowie and talks about the song that she thinks gives courage to those who feel they don't fit in – and then proceeded to play a sublime and heartfelt version of Heroes solo at the piano. This is the one that made me cry.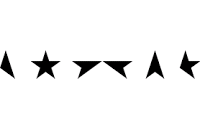 Arcade Fire – who had performed with Bowie (he also had a guest vocal on the wonderful Reflektor), paid tribute by holding a street parade with the Preservation Hall Brass Band through the French Quarter of New Orleans. The members of Arcade Fire and the brass band marched along, or rather struggled through the crowd of onlookers, with Win Butler in a pink suit singing Heroes, Rebel Rebel and Fame through a megaphone, while thousands of people, many of them in costume, watched on, danced and sang along. They turned a New Orleans funeral procession into a joyous Carnivale that truly celebrated Bowie's music. This is the one that made me smile.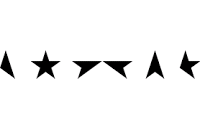 The people of Brixton – The street vigil in Brixton on the night Bowie died turned into a mass a capella sing-a-long of Space Oddity – no stars, no instruments, just Bowie fans (and lots of media) raising their voices to sing in celebration. The best bit was when they had to make the ambient whooshing space noises between verses. Perhaps it was a little bit staged, but this is the one that made me cry and smile.
There have been numerous Bowie tribute nights held at various venues around Melbourne, but I haven't been to any as yet. Partly I'm giving the performers time to rehearse, but also, as much as performers may feel the need to pay tribute to Bowie in song – and if I could sing I probably would as well – I'm not sure I necessarily want to hear people other than Bowie sing these songs. Regardless of the quality of the performances, these star tributes simply highlight that no one can do Bowie quite like Bowie – except perhaps for The Thin White Ukes – a marvellous Australian trio who play Bowie songs on ukeleles – who I saw supporting Robert Forster. Perhaps the best way for me to pay tribute is to go to my music room and play the Bowie albums, and ruminate on why none of the celebrity singers thought to pay tribute with a heartfelt cover of Glass Spider or The Laughing Gnome.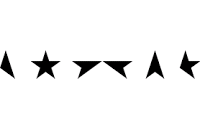 Encore – If, as Madonna claimed, Bowie opened the doors for transgenders, someone else might have to leave it ajar. Anohni – formerly Antony of Antony & the Johnsons – boycotted the Oscars ceremony this week after she was not invited to perform her nominated song, Manta Ray. Other nominees in the Best Original song category had been invited to perform, but not Anohni. Whether this was a deliberate trans-gender snub, or the organizers just wanted better known singers is hard to know, but it was a missed opportunity. Given the trouble John Travolta had pronouncing Idina Menzel's name, somehow turning it into Adele Dazeem, it would have been interesting to see what he made of a name like Anohni.