Lucy Dacus
Lucy Dacus
Northcote Social Club
Sunday 31 March 2019
$45
HERE'S LUCY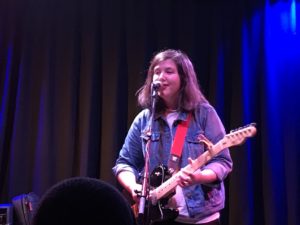 I turned up to the Northcote Social Club on a Sunday night after a disappointing day at the football where my team was overrun by the opposition thanks to a series of contentious umpiring decision.
It was going to take a few hours to get over it, so I went to Lucy Dacus' second sold out show in a very receptive mood for some whiney indie rock.
First up local favourites Jade Imagine, led by Jade McInally, who previewed material from their forthcoming album. They've added a keyboard player to the band, who bolstered their sound with some sonic layers and vocals. Their set was lively and assured and I'm looking forward to the album coming out. I've seen them preview the new songs so often I feel dutybound to buy the album now.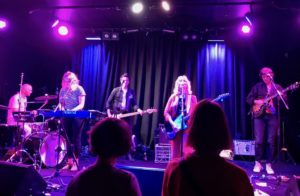 Dacus took to the stage solo and played a new song. She said she'd ended her previous show with the song and it had brought down the mood, so she was getting it over an done with early this night.
The band joined her – guitar, bass and drums – and they proceeded to play a tight, entertaining set consisting chiefly mostly of Dacus' most recent album Historian. The guitarist in particular was a fine musician, managing to simultaneously produce power and nuance while pulling an emotive facial expression. Jacob Blizard, if it's the same player as on the record.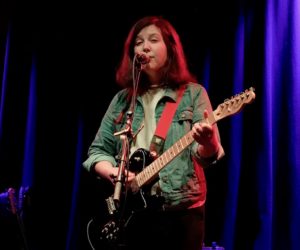 I first got into Dacus' music through the trusty Spotify algorithm. I'd heard about this great new songwriter and of course scoffed at the idea, as people of my age do. Then Night Shift was auto-programmed on Spotify and if the opening lines aren't arresting enough, "The first time I tasted somebody else's spit, I had a coughing fit" by the end I was singing along. What a great song. Not long after I was hooked on the album. She's a smart, incisive lyricist. Her songs are catchy and speak convincingly of yearning and lived experience. When I saw she was playing in town I convinced Fiona to come with me – even though it was a Sunday night – and we met up in the bar.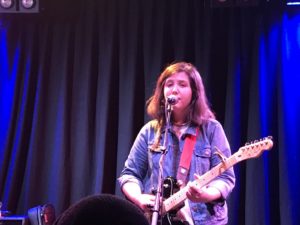 The songs from Historian were punctuated with a couple from her first album, No Burden, as well as a cover of La Vie En Rose, which she graciously conceded wasn't quite as good as Edith Piaf's version.
Timefighter was a particular highlight, with its slowcore blues beat and its refrain of "I'm just as good as anybody, I'm just as bad as anybody," culminating in powerful crescendo of noise.
Fittingly, Night Shift finished the set with its singalong chorus of either bitterness or bathos – I can't work out which. Dacus and the guitarist returned for an encore to play the haunting title track, Historians, followed by another long, slow, sad new song.
After a disappointing afternoon, Dacus and her band managed to salvage the day for me.
Setlist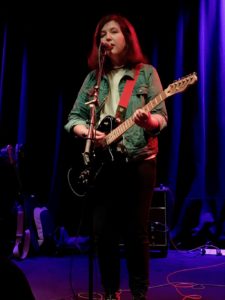 ? – new song
Addictions
The Shell
Nonbeliever
Strange Torpedo
La Vie En Rose
Yours and Mine
Body to Flame
Timefighter
Map on a Wall
I Don't Want To Be Funny Anymore
Night Shift
———-
Historians
? – new song